* What Would It Feel Like to * 
Live Free of Your Emotional Baggage?
Watch what people have to say about
Dallas Fell and the Baggage Dumper Program:
Join the Baggage Dumper Email List Now and Stand By to Receive This Free Video Session by Dallas Fell . . .
Life's Too Short to Hang on to Your Emotional Pain
Unlike traditional therapy, Baggage Dumper Instant Access will lead you through a series of simple processes, allowing you to personally clear your own emotional baggage without needing to talk through your memories and past experiences.
Why live with hurt, bitterness, anger and unresolved emotional trauma and strain? In her groundbreaking series of short videos, Dallas will show you how these unwanted emotions can easily be released, helping you live your life from a place of emotional balance and security.
Once you discover these techniques, you will find this your best first option to deal with emotional baggage from the past, without needing help from anyone. Based on a combination of traditional and modern cutting edge psychology techniques, Baggage Dumper puts you in the driver's seat.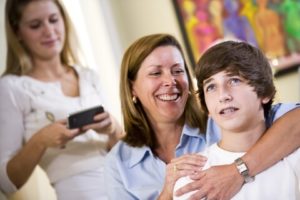 Mothers
Free your heart to be back with your family, as the light-hearted, loving mother you know you are.

Fathers
Clear your mental and emotional trash, to be the best Dad you can be for your kids.

Partners
Work on your own emotions to help create a loving life for yourself and your partner.

Group Leaders
Create the internal peace you need, to provide support and encouragement to others.

Past Troubles
Don't carry past troubles a moment longer. Leave behind the past, to live well now!

Heartbreak
Don't just shut down. Rediscover the joy and colour in life after suffering heartbreak.